While you can be registered to receive WebMD newsletters, without being registered on our site, we do recommend registering fully within WebMD. Having only a newsletter subscription without an account registration will hinder you from having a login, and access to some of our features. If you do decide to register fully, your newsletter only subscription would merge with your full WebMD registration.
To fully register with WebMD (go ahead, it's FREE), complete the online registration form found here: https://member.webmd.com/register.aspx. Once you complete the registration process, you will receive an email asking you to confirm your email address. Simply follow the link in the received email to confirm your email address. Once confirmed, any separate newsletter subscriptions will merge with your full WebMD.com registration.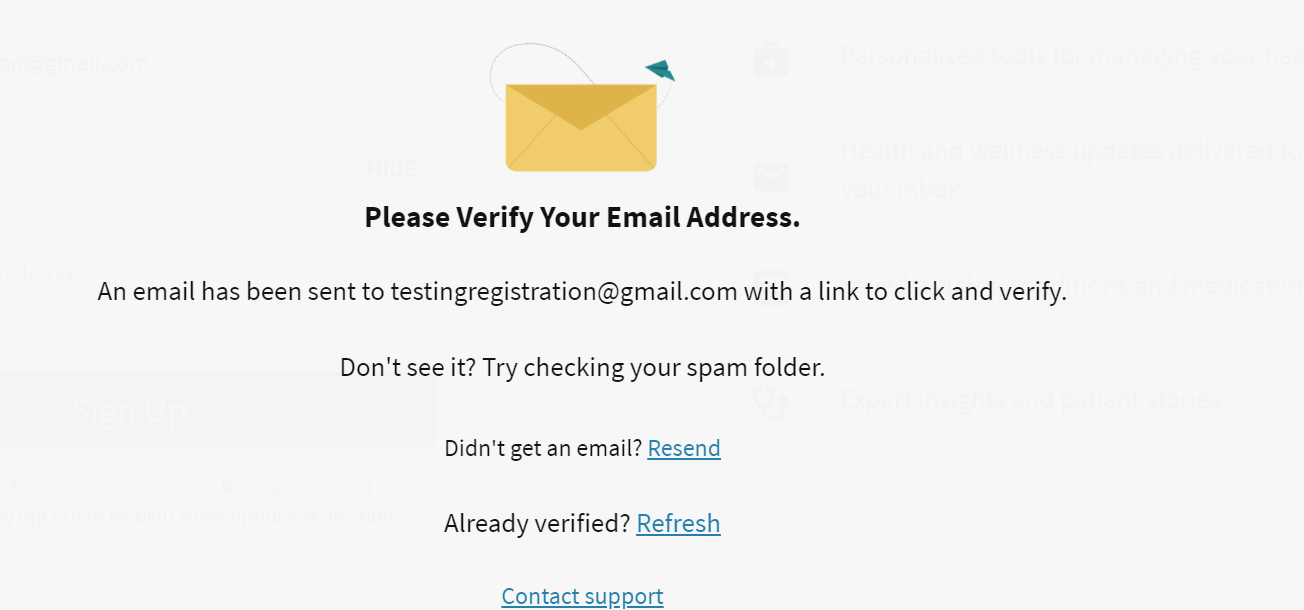 You then have access to log in and join the interactive areas, like WebMD Health Exchange. You will also have access to all of our tools, like the Target HEART Rate Calculator, the Food and Fitness Planner, and much more.
Unsure if you registered fully with a login and password? No worries. Simply try registering and our system will identify if your email is already registered.
Password reset? No problem! Just remember no "fancy" characters, okay?
If you are in need of a password reset, please enter your registered email address here and a password reset link will be emailed to your inbox. https://member.webmd.com/password-reset